013 – The Night Off
[ 1:05:05 | 29.79 MB ]
Play Now
|
Play in Popup
|
Download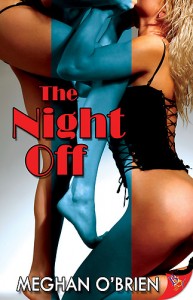 Warning:  This is a dirty book, so this is a dirty podcast!  Mom, don't listen to this one!  REALLY!
Emily Parker is too busy accounting and raising her kid sister to do things like, you know, have a relationship.  But that's why we have sex workers, right?
Nat Swayne is a grade-A stud who knows a thing or two about pleasing a lady.  Emily Parker seems like her dream client, with interests that sync perfectly with her own.
Perhaps… too perfectly.  Perhaps… feelings get involved.
Perhaps this book uses sex — a LOT of sex — to develop character and advance the story.  PERHAPS!
We dig right into our dirtiest book with unmitigated enthusiasm.
Join us, won't you?  Pick up a copy using the links below and put the tiniest amount of money in our pockets: